Here are some more pictures of our wonderful daughter, Jessika.
For most of these pictures, if you click on them you can see them full size!
---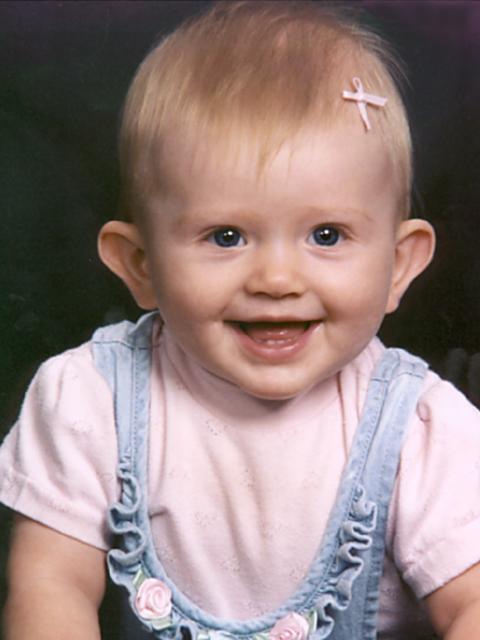 A big picture of Jessika at 6 months (Note: she was recently certified as the world's cutest baby!)
---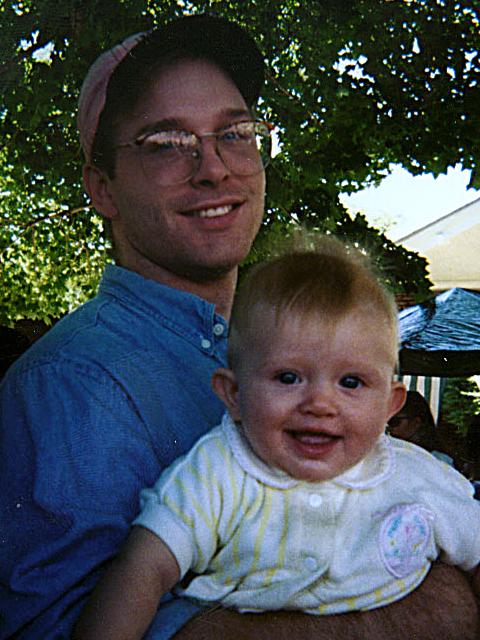 Dad gets to hold Jessika during the Pioneer Day parade. She now weighs about a million tons (well... more like 20 pounds) so it can be very good exercise hauling her around.
---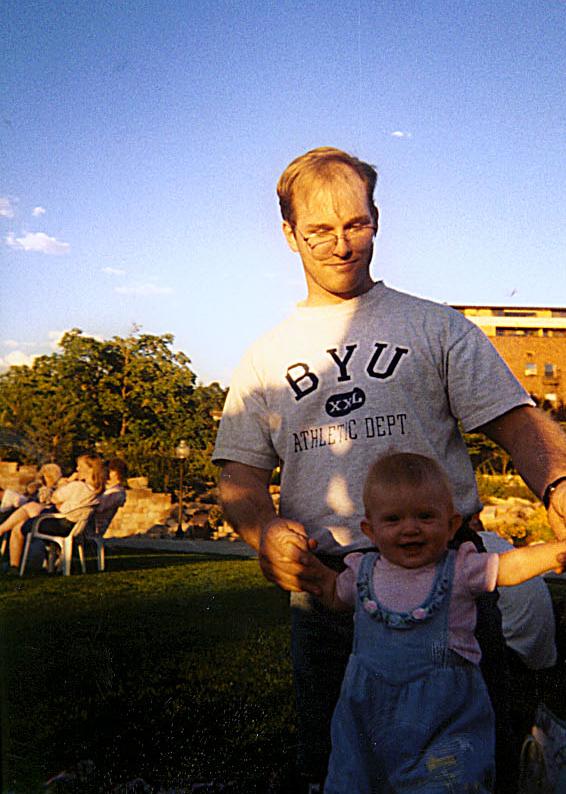 Dad entertaining Jessika at a free concert at Brigham Young Park in downtown Salt Lake City. Unfortunately, the singing group didn't hold Jessika's attention, and she needed a bit of supplemental entertainment. As usual.
---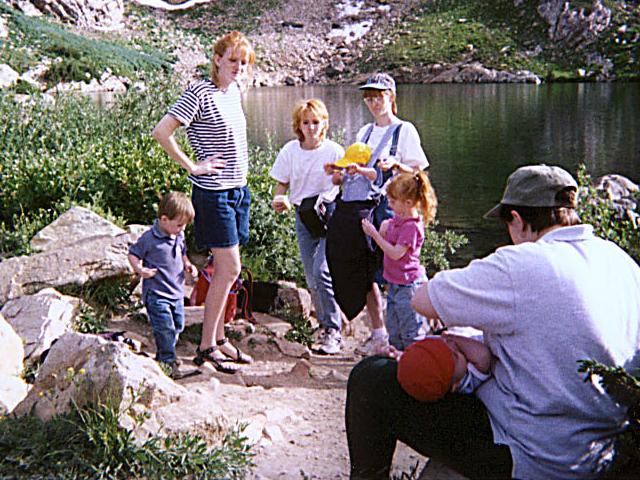 Jessika with aunts and cousins at a small glacial lake above Alta ski resort.
---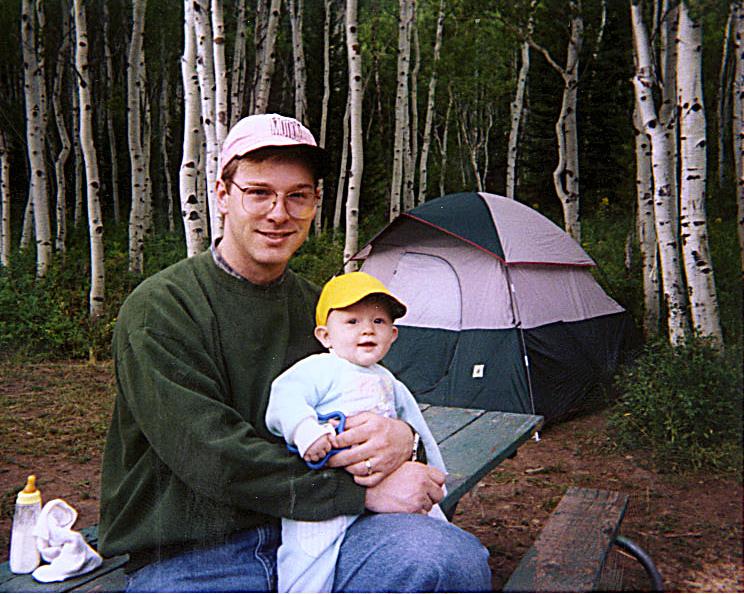 Jessika's first camping trip. The family took a trip to the Uinta mountains for a church campout. Many thanks to Jessika's Aunt Kirsten for lending us the tent. Someday we really should buy more camping gear...
---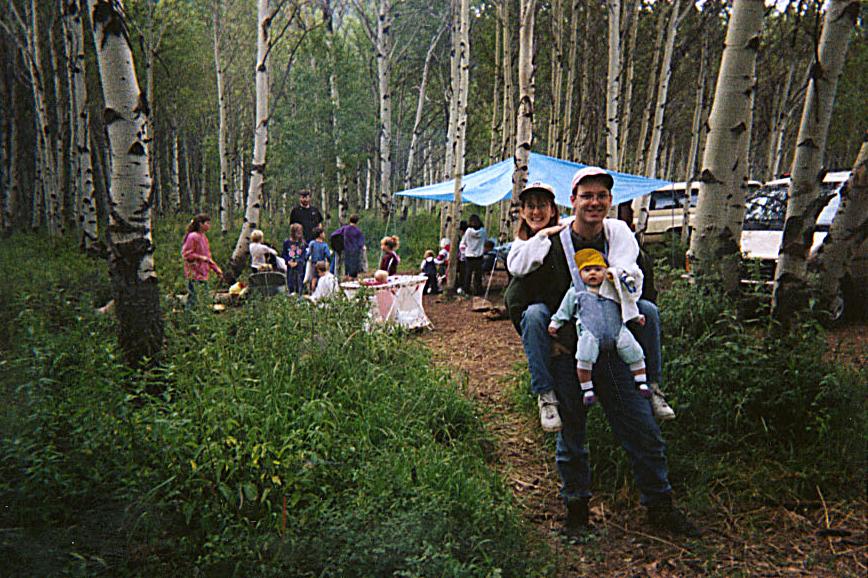 Jessika is camping with mom and dad. Dad is giving everyone a piggy-back ride. Shortly after this picture was taken, Erik collapsed and died from exhaustion. Well, I didn't actually DIE, but I thought about it.
---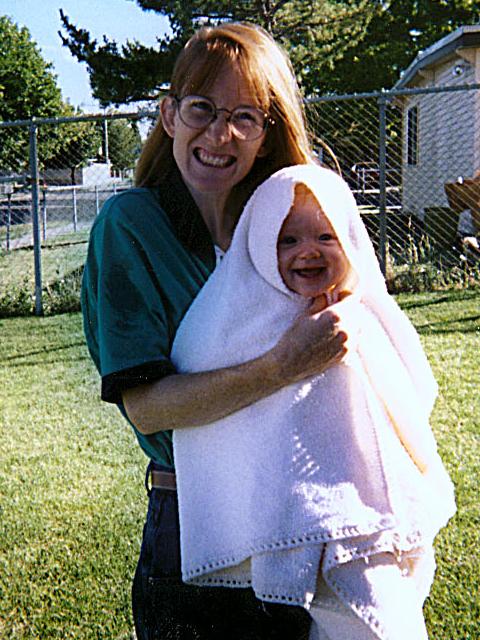 Jessika looking like E.T. after taking a bath.
---
Here are more recent pictures of Jessika